Pone Hollow
Pone Hollow, low-lying working-class neighborhood
400 S. Madison St., Bloomington
Location notes: Today this area is a combination of empty lots and empty warehouse buildings underneath the Center and Main Street bridges.
Before two railroads and a municipal sewer tamed the creek and drained the marshy ground, the area several blocks south of downtown Bloomington was a colorful jumble of early mills interspersed with shacks, shanties, and other like abodes, giving the neighborhood the appearance of an unruly mining camp.
Locals called it Pone Hollow, a somewhat fitting name given that the low-lying area was situated between the high ground of downtown and the emerging German neighborhood of South Hill. Snaking through the heart of this "hollow" was a tributary of Sugar Creek that's of interest today if only for the fact that it's no longer there. As Bloomington grew, two smaller branches (or "sloughs") of Sugar Creek — at Pone Hollow and another running three blocks north of the county courthouse — were driven underground and unceremoniously transformed into brick-lined sewers.
When the creek was there, blood, offal, and other byproducts from the slaughterhouse to the immediate east were dumped into the creek, which then flowed through Pone Hollow and helped give the neighborhood its distinctive odor. In mid-July 1858, The Pantagraph printed a poem titled "Pone Hollow," a wink-and-a-nod tribute to "a vale delightsome," albeit one with "abundant stenchful odors," and the bleached bones "of many an o'erworked horse."
By 1872, the Indianapolis, Bloomington & Western and the Lafayette, Bloomington & Mississippi railways followed parallel courses through the southern end of downtown Bloomington, generally following the course of the fetid Pone Hollow slough. The area grew to include depots, a roundhouse, factories, a hotel, and a bustling grain elevator. Several of the multistory brick warehouses seen today date to the early 20th century.
Pone Hollow remained an eccentric corner of the city, and no resident was more peculiar than fortuneteller Sophia Huggins. Madame Huggins "told fortunes to luckless swains, lovesick girls, unhappy husbands and wives, and businessmen in financial distress." Her family compound was in the 500 block of W. Taylor St.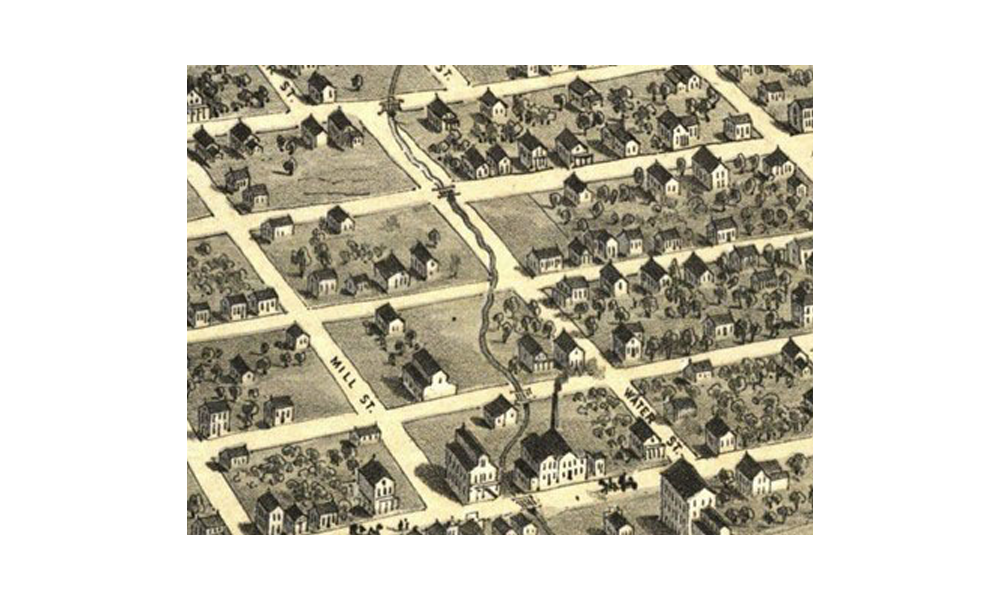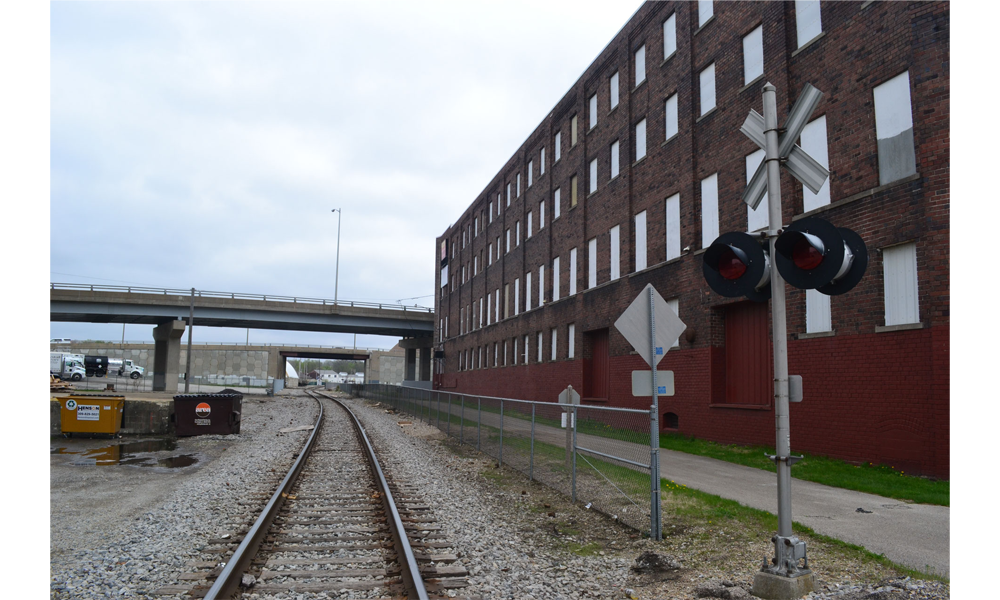 For additional Labor, Unions, and Working Class Life stops, visit Streetcar Strike and Labor Repression. Or use our map feature to customize your personal Social Justice Walking Tour through downtown Bloomington.